Handmade beaded jewelry of Sterling Silver, Gold Vermeil, Gold Filled, Precious Gemstone, Semi-precious Gemstone and Organic Beads
Welcome! Our catalog of handmade beaded jewelry has bracelets, earrings, necklaces, watches, slides, anklets and charms. Nearly all of the items are made from precious or semi-precious gemstones and the metal beads and findings used are sterling silver, gold filled, and gold vermeil. We have some items containing handmade glass and the metals used to make them are also sterling silver, gold fill, or gold vermeil. The beads are strung on nylon coated cable that has an inner core of multi-strands of very fine marine grade stainless steel wires (usually 49 wires!). This makes the jewelry extremely durable and makes a great support for the weightiness of the jewelry pieces. All of the silver, gold fill, and gold vermeil is solid metal and most of it is handmade by silversmiths in Bali, Thailand, India, Turkey and Java to name a few. One of the newer types of silver beads that we are using is made by the Thai Hill Tribes. The Hill Tribe silver has a higher silver content which is 95% silver compared to sterling silver which is 92.5% silver. We never use silver coated resin. We design and make all of our jewelry. All of the items are produced in very limited quantities, and some are 'one of a kind'. As you browse, keep in mind that bracelets, necklaces, and anklets can be custom made in any length.
---

Payment Options
We accept payment via Visa, MasterCard, Discover Card, personal checks and cash for our handmade beaded jewelry. The collection of credit card information for internet orders is not automated online yet but soon will be. Select "Shopping Cart" at any time for details. To order items, put them into the Shopping Cart while browsing the catalog. After you have completed shopping, select the "Shopping Cart" and follow the instructions for e-mailing, calling us or having us call you to finalize your order.
Handcrafted Custom Designs
We would love the opportunity to design and fabricate your heart's desires. If you have something in mind or see an item on our site that you want changed, we'll work with you. Send us an email and do your best to explain what you want and we will do our best to bring it to life. If you see something on our site that you want in a different length, we may not be able to reproduce it exactly because items are made in limited quantities and the materials are not always available. If your item isn't in stock and the materials are unavailable, we will try to match the materials as closely as possible. Whether you want something new or something in a different length, you'll be provided with a sample view and cost but you won't be under any obligation to buy the sample.
---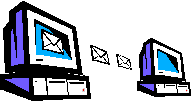 Customer Feedback
We want your feedback on our site and jewelry line!! You can also sign our guest book and leave a comment.
---

Art and Craft Shows
We have started doing Art and Craft shows and have a page for the show schedule that you can check.
---
Handmade Beaded Jewelry Newsletter
We have a Newsletter that you can sign up for to keep informed about our upcoming shows, any new handmade beaded jewelry in the past month, what new materials we have purchased and what plans we have for the upcoming month.